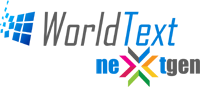 Working with key partners we are always expanding and updating the services available to you.
Additions coming soon include US and Canada virtual numbers for inbound MO SMS, with services to compliment this being outbound MT SMS deliverable to all US and Canadian numbers.
Other new exciting areas we currently have with the product development team is USSD services… don't tell anyone, it's top secret right now…!
Our expanded rules based services for outbound MT SMS now assisting your successful message delivery. Many network operators worldwide employ 'filters' on SMS messages being sent to their subscribers, these can change on a daily basis so working with our partners and monitoring deliveries we can increase the delivery rate of your messages.
If you would like any further information please feel free to contact us.