In today's world, there's so much marketing noise. You have to figure out a way for your business to cut through that noise to ensure that your marketing messages are being heard. With so many people carrying mobile phones in their hands, the solution is closer than you might think.
SMS solutions are available regardless of the size of your business. SMS, known as Short Message Service, is a popular way to send a text message to another device. Additionally, you have the ability to send out thousands at a time, allowing you to market effectively to your entire target audience. Here's how text messaging with SMS solutions can take your business to the next level.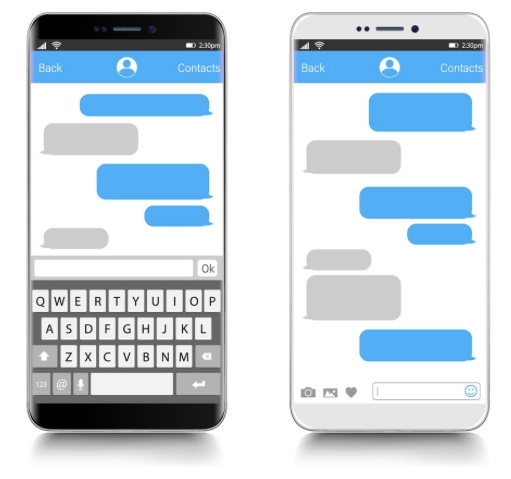 Establishing Your Target Audience
When you're going to use SMS solutions to market your brand, establishing your target audience is of the utmost importance. After all, you don't want to send out a text to someone only for it not to resonate. It can end up costing you a significant amount of money if you're not marketing to the right people.
When you send texts, it pays to know your audience. This way, you can determine what voice will work best and even what time you should send your texts to ensure that the appropriate action is taken. For example, if you're promoting a restaurant, you're not going to send the texts at 9 in the morning. You'll send them around 5 PM when everyone is hungry and thinking about where they're going to go to eat.
You're allowed to have as many target audiences as needed. By establishing a "target persona," you can learn more about who your average customer is. Identify their age, overall demographic, gender, and more. Then, build as many personas as necessary. Each persona should be marketed on their own with a different text and even a different send time.
Why SMS Solutions?
There are over 50 million mobile phone users in the UK, and that number grows exponentially year after year. Studies also show that most mobile phone users will read a text within two minutes of receiving it. Since there is no "spam" folder like there is with email, it allows people to interact with your message quickly and effectively.
You have to be cautious about how you spend your marketing budget. A strong return on investment should always be sought after. If you're currently using email marketing, most of your investment may be landing in a spam folder – and that's not an effective use of your marketing budget.
Imagine being able to send out a text and know for sure that it's going to arrive to your target audience. It will appear in their stream of texts like all others that they receive from friends and family. Within minutes of it arriving, they'll read and interact with it. If the message really resonates, they'll take action right away, which is why it's critical to know the appropriate time to send your texts.
Additionally, SMS solutions allow you to interact in a variety of different ways. You can either send mass texts to promote a product or service or use two-way in order to establish a dialogue with your customers. Texts can be sent for delivery updates, service confirmations, and so much more.
Have Better Conversations with Two-Way Text Messaging
Today's consumers want to feel as though marketing messages are personalised. Additionally, they want to be able to interact with the companies that they do business with. This means that you have to be particularly careful with the way that you market – and an innovative approach is critical. That's where different SMS solutions, like two-way text messaging, can help.
Two-way text messaging has been gaining popularity as it allows a conversation to take place.
You can send a text message and allow people to respond. By giving people a specific way to respond to either confirm, change, or otherwise interact, it allows a conversation to occur back and forth. It makes it easy for people to interact with you and allows you to obtain the engagement that you need without having to be tied to your phone in order to respond to the thousands who may want to engage with your business.
Two-way SMS is one of the most effective marketing mediums on the market. It far outperforms email and OTT apps such as WhatsApp and Facebook Messenger. You can eliminate the traditional bot by offering a more personalised method while using text as opposed to being dependent on the other person having a specific app on their mobile device.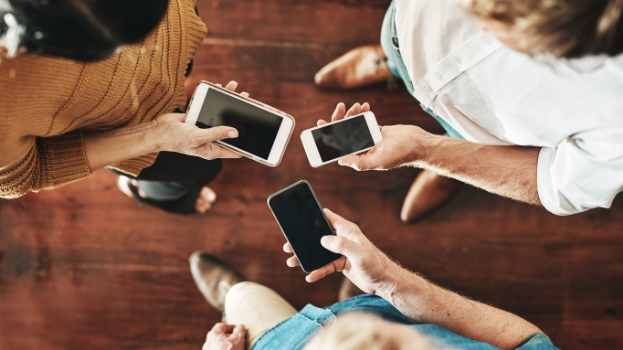 The Power of World Text
World Text has become a specialist in inbound and two-way text messaging. We make it easy for you to have conversations with customers in an easier, faster, and more reliable manner.
We'll show you how SMS virtual numbers, VSIMs, and hosted SIMs can be used to access local numbers. This can improve engagement rates dramatically when people see a local number coming across their phones. Additionally, it can reduce your costs considerably by avoiding long-distance fees.
At World Text, we provide market-leading coverage of over 1100 mobile networks and can access local numbers for over 100 countries. This ensures that you have the ability to target any persona that you have worldwide. And we can help you figure out the best SMS solutions for your business.
Whether you are looking to market to potential new customers or engage with your existing customers, SMS is a convenient, affordable way to connect with everyone. Plus, we can make sure that you're sending SMS in the local language to ensure that your messages are effective and being understood instead of wasting money on useless texts that will only be deleted.
You have the power to take your business to the next level with smarter, more reputable text messaging. Even if you have been sending texts in the past, we can show you how to reduce the costs and tap into more tools that offer more reliable text message delivery.When you want to expand your reach with text messaging, contact us at World-Text. SMS marketing can be customised in order to have conversations with your audience, and we'll introduce you to bulk marketing campaigns that will allow you to engage faster and more affordably than ever. Contact us today!