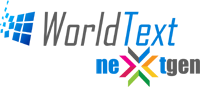 We are pleased to announce extended support for M2M (machine to machine) SMS, now allowing for 7 day message expiry in the UK!
As specialists of M2M SMS we have worked hard to bring you bespoke features, reliability and speed to ensure that your M2M SMS work first time every time. Building on this we are now able to offer 7 day message expiry for UK M2M SMS.
Often remote units can have extended power cycle profiles of up to 7 days which would fall outside of many mobile network expiry profiles, using our bespoke API's this can be extended up to a maximum of 7 days.
This is in addition to our existing features for MT & MO (outbound & inbound) SMS supporting:
Binary SMS
Unicode SMS
Concatenated SMS
and more…
Please contact us to discuss your requirements and to arrange for a dedicated account (not available by default).