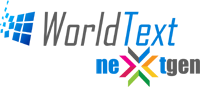 We are pleased to announce new coverage added for the Polish networks CenterNet and Cyfrowy Polsat for MT (outbound) SMS.
This further extends our global bulk SMS reach enabling you to have one of the best coverage for your SMS delivery.
Full two-way/inbound SMS is supported via the use of our Polish virtual numbers.
Please contact us for further information.