Inbound SMS Text Messaging
Oh so boring and 20th Century. SMS may not be the latest in thing, but everyone has a device capable of texting, and 17.6 billion messages are sent daily across the globe. So we're not ready to write an obituary quite yet!
SMS may not be very Web 2.0 and sexy, but it's cheap, efficient, and is one of the best ways for a business to market itself.
So why Inbound Text Messaging?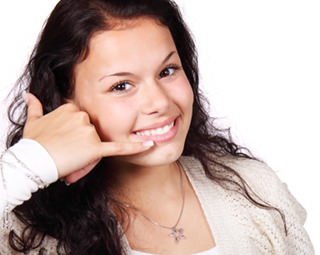 THEY ARE VOLUNTARILY GIVING YOU THEIR PHONE NUMBER. I don't need to spell this out more, right?
They've just volunteered to receive regular updates from you, in near realtime – far more so than other mediums. The phone is always handy. SMS has a sense of urgency. Email can usually wait. So can the web. Text Messaging is what gets attention.
Inbound is brilliant for having conversations with customers, building opted-in lists – for both text and email marketing, and with Short Codes for calls to action in advertising.
Of course you need now to respond to these inbound messages in a very timely manner, but with our auto responder system that's easy.
Far more so than email, a phone is a private and personal space – annoy them, send them irrelevant offers at your peril.
When you capture an email they may be using a "throwaway" email to sign up to marketing lists and offers (so your lovingly crafted email will be in a mailbox with ONLY offers, newsletters and probably a fair amount of spam.) Their real email you're not getting… yet, if ever.  Plenty of people tag their email address so they can filter your message into a sub-folder, leaving their Inbox for "important" contacts.
SMS Texts have a 98% open rate according to Frost & Sullivan 2013. Every study I've seen puts it in the high 90s. Email meanwhile drags its feet with around 19%-25%.
Text gets a CTR (Click Through Rate) of around 6% (The Direct Marketing Association reports higher at 14%). Email is around 3.5%-4%. If we look at web ads we drop to a dismal 0.75% CTR.
The only downside is you have to build a list before you can utilise the power of SMS Text Messaging.
Short Codes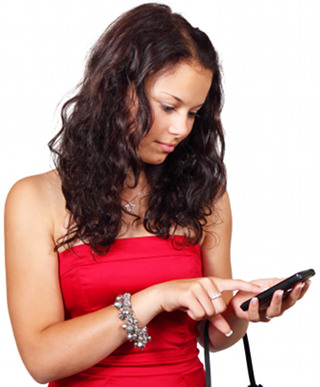 Are brilliant for when you need an instantly memorable call to action. Combine them with offline advertising campaigns as the call to action.  Also great for building your opt-in SMS and email lists.
Send a keyword to a 5 digit number. The text is a standard rate text.
Perfect for opt-ins and responses to advertising.
"text OFFERS to 84101"
"text JOIN followed by your email address to 84101 to opt in"
Offer choices based on what was in your ad…
"text GYM or SAUNA to 84101 for a discount on your next visit"
"text IPHONE or ANDROID to 84101"
*These are fake keywords – none of them will work 😉
Put a QR code on your ad, and for most people (the non-marketers and non-techies) they'll not have a clue what it's for. Almost no smartphone comes with QR capability requiring an app download, whereas 100% of mobiles (smart and non-smart) come with an SMS capability pre-installed.
It takes almost no space, so can be in a large, readable font, and is human memorable. Neither of these apply to QR codes or often URLs. Aside: You'd think people would use short URLs when putting URLs on ads – why is this hard?
Every inbound SMS number should process and act on both STOP requests and HELP requests. Nothing is going to annoy your customer more than continuing to send when they've asked you to stop.
We can offer dedicated short codes in many countries, and we have our own short code on which you can register keywords.  A dedicated number gives you all the keywords you can possibly imagine – and use without a keyword as all the traffic on it is yours.  For smaller businesses a shared keyword is the perfect first step.
Be consistent and put your Short Code calls to action on everything a customer is likely to see and interact with – crucially your advertising, but also your products, packaging, letterhead, cards, website, you name it.
Make no mistake, short codes are probably the best call to action for use on adverts, from TV to Tesco on every receipt (to join Clubcard).  They work, and they work exceptionally well – 325% better than web according to this, admittedly old, study, but the numbers are still borne out.
SPECIAL OFFER on Short Code Keywords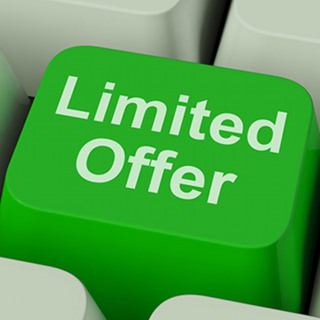 Keywords on our shared short code are currently only £10 per month. (4 chars or more, subject to availability).  Contact us to get your keywords, or if you have questions.
Virtual Mobile Numbers
These are normal long mobile numbers, so they can be added to phone book and are again a normal in-bundle text.
Lower cost than dedicated short codes, but are dedicated to the customer – all traffic over the number is yours.  How you choose to set up keywords and actions is easily configured in the auto responder.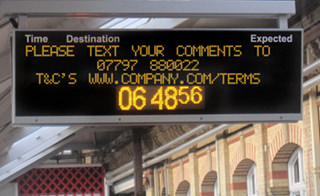 Memorability is an issue – phone numbers are too long to be instantly memorable.  It's ideal to be putting on literature, cards, packaging, product etc, but isn't going to work as well as a short code in advertising.
They're great for your business – you get the contact from a customer, but without the time interruption always present with phone calls.  Two way conversations are easy, and you can do this simply from your email client!
Better to use a shared short code keyword for ads and text them back your Virtual Mobile Number to add to their phonebook.  Contact us to buy, or for questions
Virtual SIMs
Many countries don't have virtual numbers available from the networks, or not for all networks.
All you care about is there's another option for virtualising a mobile number for countries and networks that can't/won't offer VMNs – Virtual SIM Hosting.
You send us an in-contract SIM with international roaming enabled (if necessary). This gives us a far wider coverage for inbound SMS than is possible by VMNs alone. There are still a few countries/networks that don't provide full coverage of all local networks even with VSIMs.
The main difference from the customer point of view is the need to pay a few pounds a month to the network to keep the SIM in contract, and the need to send the SIM to us!
In Summary
Text messaging isn't dying, and you'd be a fool to ignore it as a possible marketing option for your business.
Inbound SMS used in the right way is unbeatable currently, and can give you everything QR codes were supposed to.  Inbound SMS works in a way the public actually understands and your phone has the capability to use right now!
Can your phone understand this QR code?  Did you have to download an app first?
Contact us today to arrange your inbound SMS!