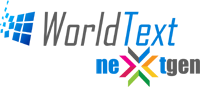 Over the last 24 hours a months worth of rain fell across the United Kingdom causing wide spread disruption for many.
Using SMS alerts to warn of road closures, hazardous traveling conditions, school closures, alert emergency services and many more is a tried and test method of mass communication which is quick, easy and inexpensive.
Without any need for expensive, dedicated equipment or software you can send mass SMS alerts from your computer or even remotely from your mobile phone.
As a provider of SMS alerts for emergency services, schools and many public / private organisations the World-Text.com platform regularly gets relied upon to deliver these vital messages.
Interfaces available to connect with World-Text.com are email (SMTP), web, mobile, HTTP and SMPP. For further information on how to utilise these services please contact us.